Our Firm
Compass Financial was incorporated in 2003 by Michael Segreve, president of Segreve & Hall Insurance.
After graduating from Suffolk University Sawyer Business School in 1984, Michael began managing investments which eventually lead to an opportunity in the insurance industry. Segreve & Hall Insurance Associates were founded in 1991, allowing Michael to build lasting relations with his clients.
After attending the American College in 1998, Michael received his certifications to become a Chartered Financial Consultant, Chartered Advisor for Senior Living, RICP (Retirement Income Certified Professional ) and a CEP(Certified Estate Planner). Despite his continued practice in the financial industry, many of his commercial and personal insurance customers were not aware he offered financial services.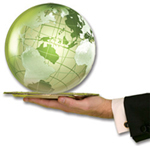 In 2003, Michael incorporated Compass Financial, and today he has been managing his clients' portfolios for over 30 years.